Gardaland Resort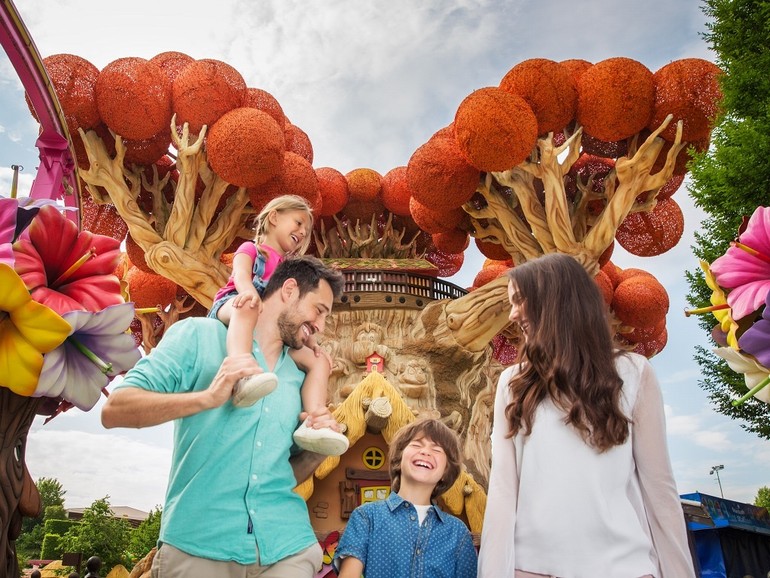 In Castelnuovo del Garda, just 500 m from our agricamping, Gardaland is Italy's No. 1 amusement park and one of the largest in Europe. It has been offering its guests unique experiences for 45 years, with careful and detailed set design and the park's approximately 40 attractions.

Inside Gardaland there is LEGOLAND® Water Park, an entirely themed water park designed for families with children. Entry is only possible by purchasing a combined ticket Gardaland Park and LEGOLAND® Water Park. By paying a surcharge at the ticket offices or inside Gardaland Park, all park tickets can also include access to LEGOLAND® Water Park.
Sea Life Aquarium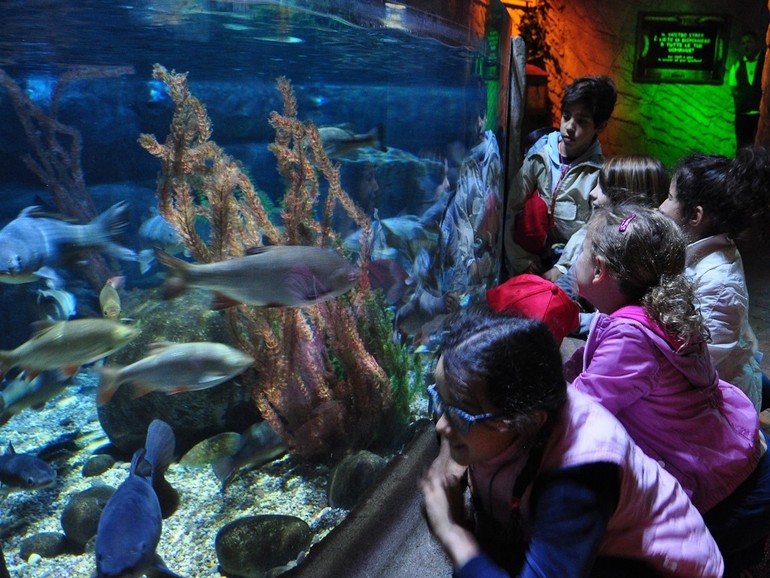 The themed Aquarium
Gardaland SEA LIFE
is always ready to welcome its Guests for a relaxing break. Through 40 entirely themed tanks, you will be transported on an exciting journey of discovery from the fresh waters of the nearby Lake Garda to the deepest seas and oceans.
Thanks to large windows, transparent domes and a breathtaking underwater tunnel, you will have incredibly close encounters with more than 5,000 creatures from a hundred different species.
Caneva Aquapark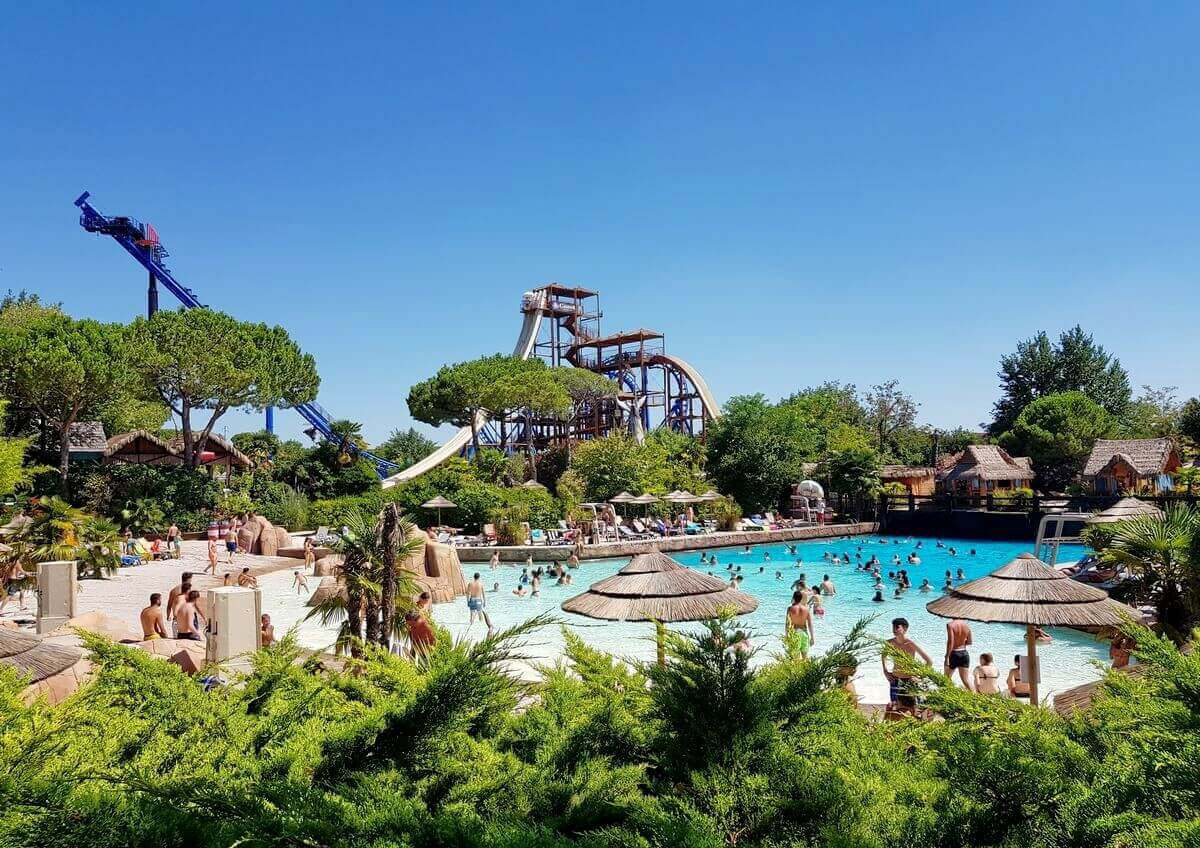 Located in Lazise Caneva Aquapark is Europe's first theme water park, immersed in the atmosphere of a tropical island. Amidst captivating music, tropical plants and fine white sandy beaches, you can take a dip in the lagoons of crystal-clear water, let yourself be swept away by breathtaking slides up to thirty metres high, venture along winding paths through pools and waterfalls aboard amusing inflatable boats, or relax among the palm trees while the children have fun in complete safety in the Pirates' Lagoon.
Movieland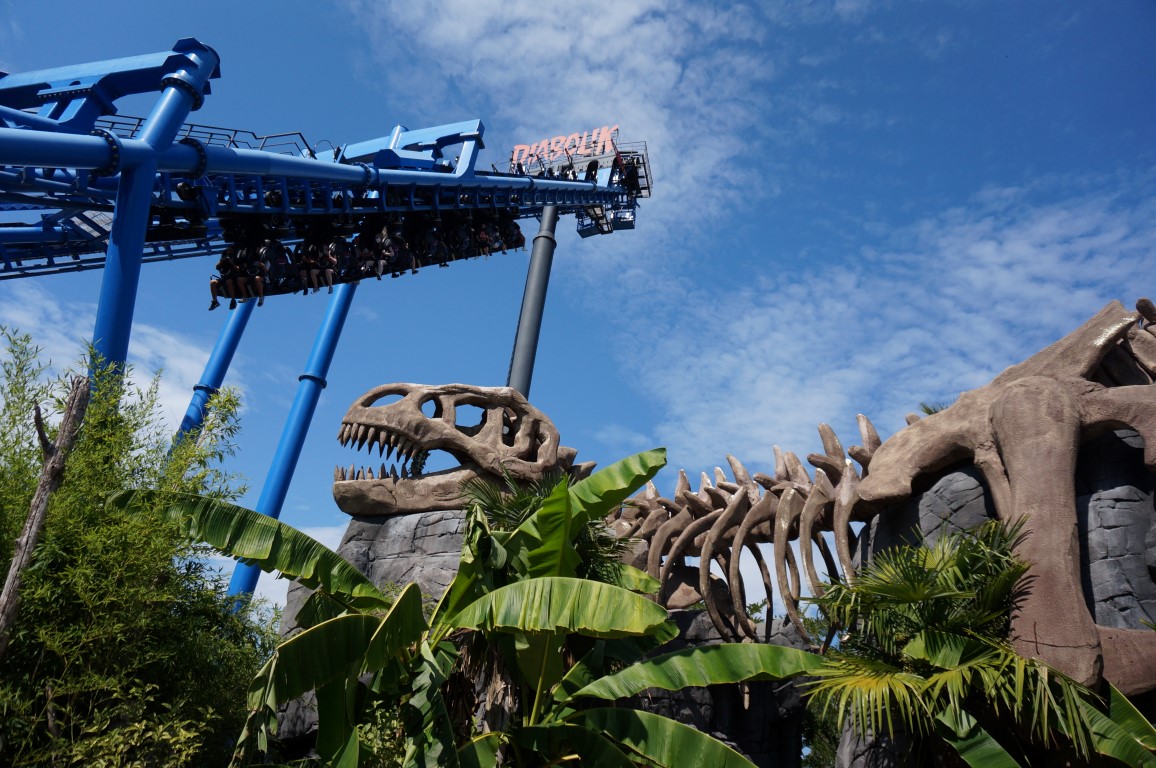 The Hollywood Studios are also in Italy, in a
large theme park dedicated to cinema
in Lazise, on the shores of Lake Garda. At Movieland there are no films to watch, but scenes to experience first-hand as protagonists amidst attractions, live shows, workshops, and super engaging entertainment! Movieland is a magical and engaging day out to experience with family or friends.
Parco Natura Viva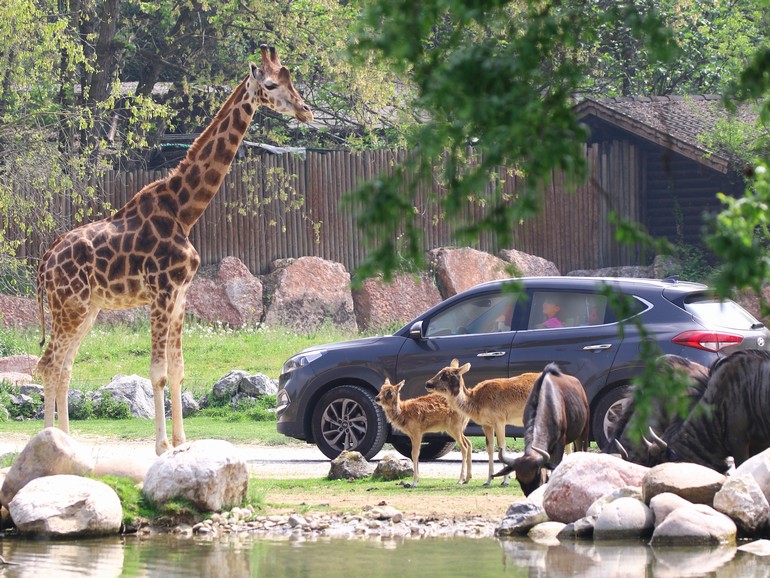 In Bussolengo, a stone's throw from Lake Garda,
Parco Natura Viva
houses one of Italy's most important zoological collections and is today one of the
main centres for the conservation of endangered animal species
and environmental education. A qualified staff of biologists, veterinarians and naturalists take care of this extraordinary Noah's ark with over 200 animal species.

During the area-based tour, immersed in a natural oasis, you can observe the great biodiversity of our planet. Giraffes, zebras, antelopes, lions, tigers, rhinoceroses and cheetahs. But that's not all. The Extinction Park, with its full-scale models of faithful reproductions of animals from the past, giant dinosaurs and other amazing ancestors.
Jungle Adventure Park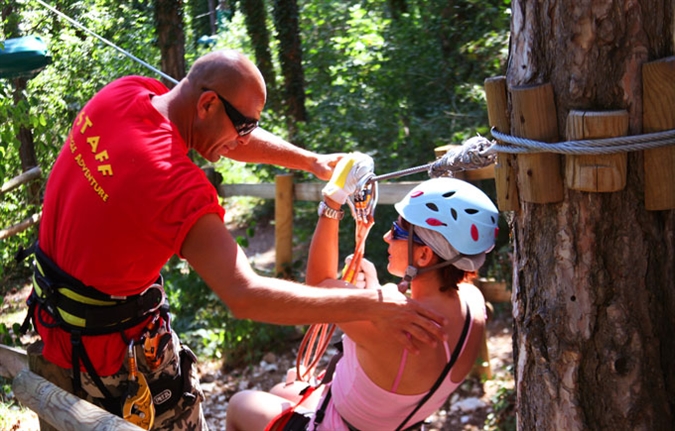 Who does not know the exploits of Robin Hood? Who has never dreamed of soaring through the air hanging from a liana like Tarzan in the jungle? Who has never been thrilled at the cinema by witnessing the daring exploits in the forest of Indiana Jones?

Located in San Zeno di Montagna Jungle Adventure was the first active park realised in Italy from an all-French idea combining the Parcour with the nature of forests. An active park because it is an experience that is physically experienced by the guest, healthy fun that involves not only a physical commitment but also considerable concentration and coordination. Within the area there are various routes, and even the smallest children have their own dedicated space.
Parco Acquatico Cavour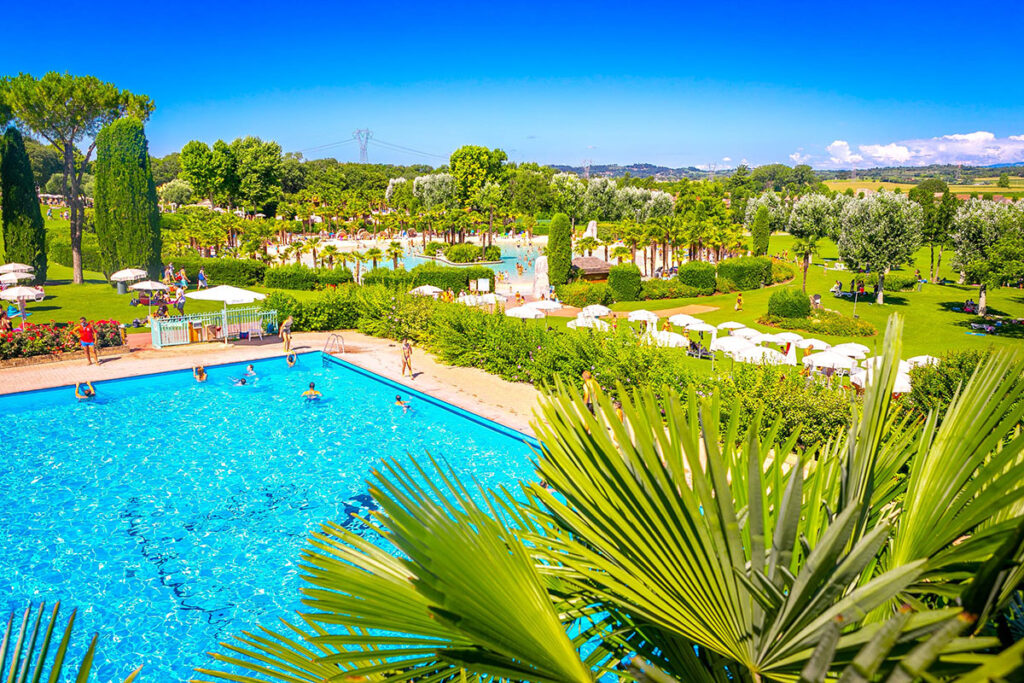 In Valeggio sul Mincio, immersed in a real natural oasis of 200,000 square metres, with rich vegetation, it is an ideal place to spend days of fun and relaxation. There are many attractions, slides and games, and a "sea beach" reminiscent of a tropical beach full of palm trees and exotic islands; "Paradise Island", a corner entirely carved into the rock with a sand bottom from Tunisia, a large whirlpool, waterfalls and multi-level swimming pools. Enriching the offer are the wellness centre, the mini-gym and the unforgettable daily entertainment.
Parco Giardino Sigurtà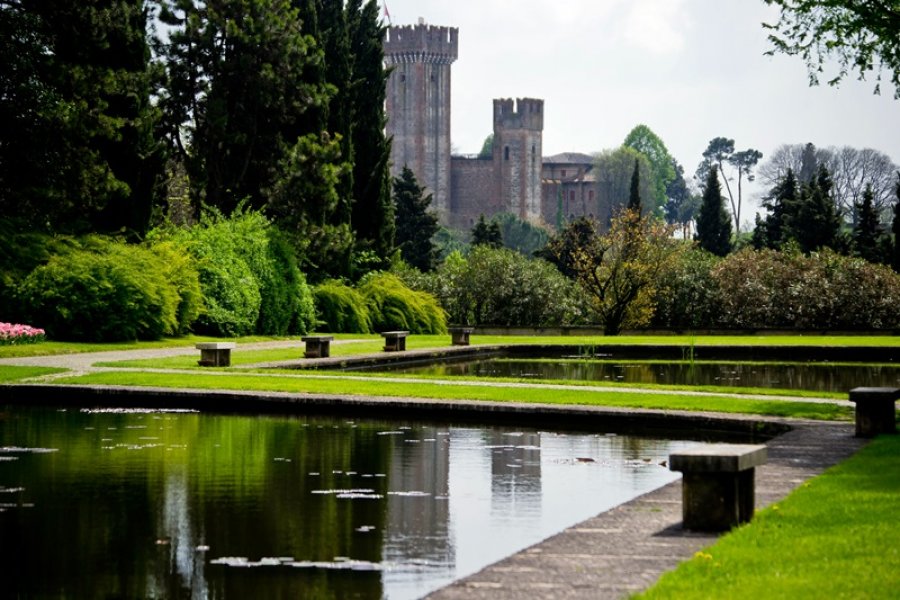 One of the five most extraordinary gardens in the world, the Sigurtà Garden Park in Valeggio sul Mincio was born from the perfect fusion of a historical park (created way back in 1792) and a modern garden.
The 60-hectare garden was opened to the public for the first time on 19 March 1978 by Giuseppe Carlo Sigurtà, and quickly became a favourite destination not only of famous botanists but also of ordinary nature lovers. Since the advent of the 2000s, the park can only be visited on foot.
Parco Acquatico Picoverde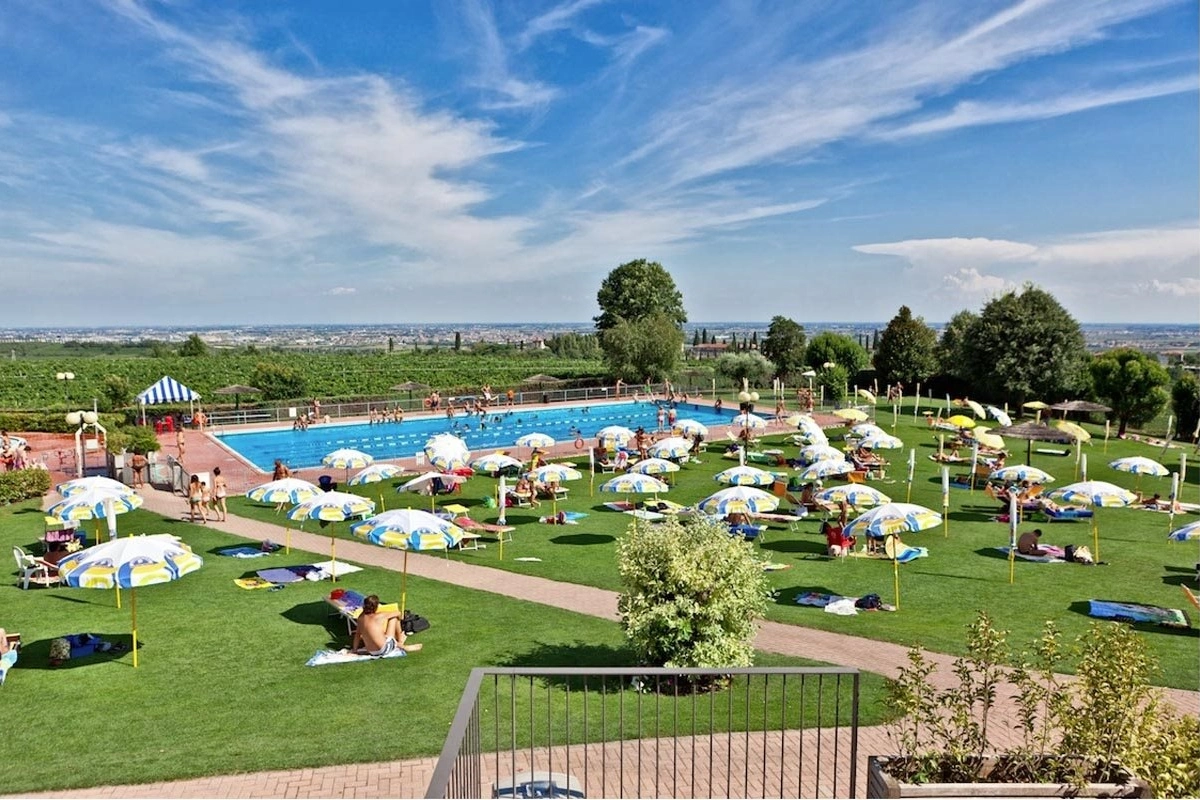 In Custoza, the Picoverde water park is born, the dream of unforgettable days of sport, fun and relaxation. Among the many attractions are the Toboga, the lagoon with hydromassage, the Olympic-size swimming pool, the two Kamikaze for rapid and thrilling descents, a playground, a natural pond and a large solarium area. The park also offers a bar, restaurant and pizzeria, self-service, changing rooms, showers, deckchairs and parasols.

Via Peschiera, 51 - 37017 Lazise (VR)
Tel. +39 045 85 30 136
+39 3917918243
e-mail: info@gardadivino.it
www.gardadivino.it