5 Mobile Homes
Our mobile homes can accommodate up to 6 people, equipped with 3 bedrooms (one double, and two bedrooms with two single beds each), two bathrooms, living area with equipped kitchenette, outdoor veranda with table and chairs.
The houses are equipped with air conditioning, for hot and cold air, and winter blankets.
STANDARD CHECK-IN/OUT:
Check-in: 14.00 - 18.00
Check out: by 10.00
EARLY CHECK-IN:
If the houses are not occupied from the previous day, they can be occupied as early as 9.00. If they are still occupied, upon request it is possible to enter the campsite from 9.00, check in and make any payments, leave your luggage at reception, park, and enter the house later.
LATE CHECK-IN:
Upon request, after having made the payment and sent the documents of all guests to info@gardadivino.it, it is possible to enter the campsite even after 18.00. Once the documents have been sent, we will provide all the necessary instructions.
Rules and conditions of stay
Accessories and equipment:
Domestic appliances:

Fridge
Microwave oven
TV
Air conditioning (hot and cold)
Phon
Household linen:

Cushions
Bed sheets
Bed cover
Bath towels
Winter blankets
Crockery:

6-plate service (18 pieces)
6-glass water service
6-glass drink service
6-cup milk service
Six-cup coffee service
6 cutlery set
Pans, plate, pots, place settings, juicer, large knife set, cutting board, trivet, pot holders
Accessories:

Mocha coffee
Kettle
Broom
Mop
American / German coffee machine
Total area: 32 square meters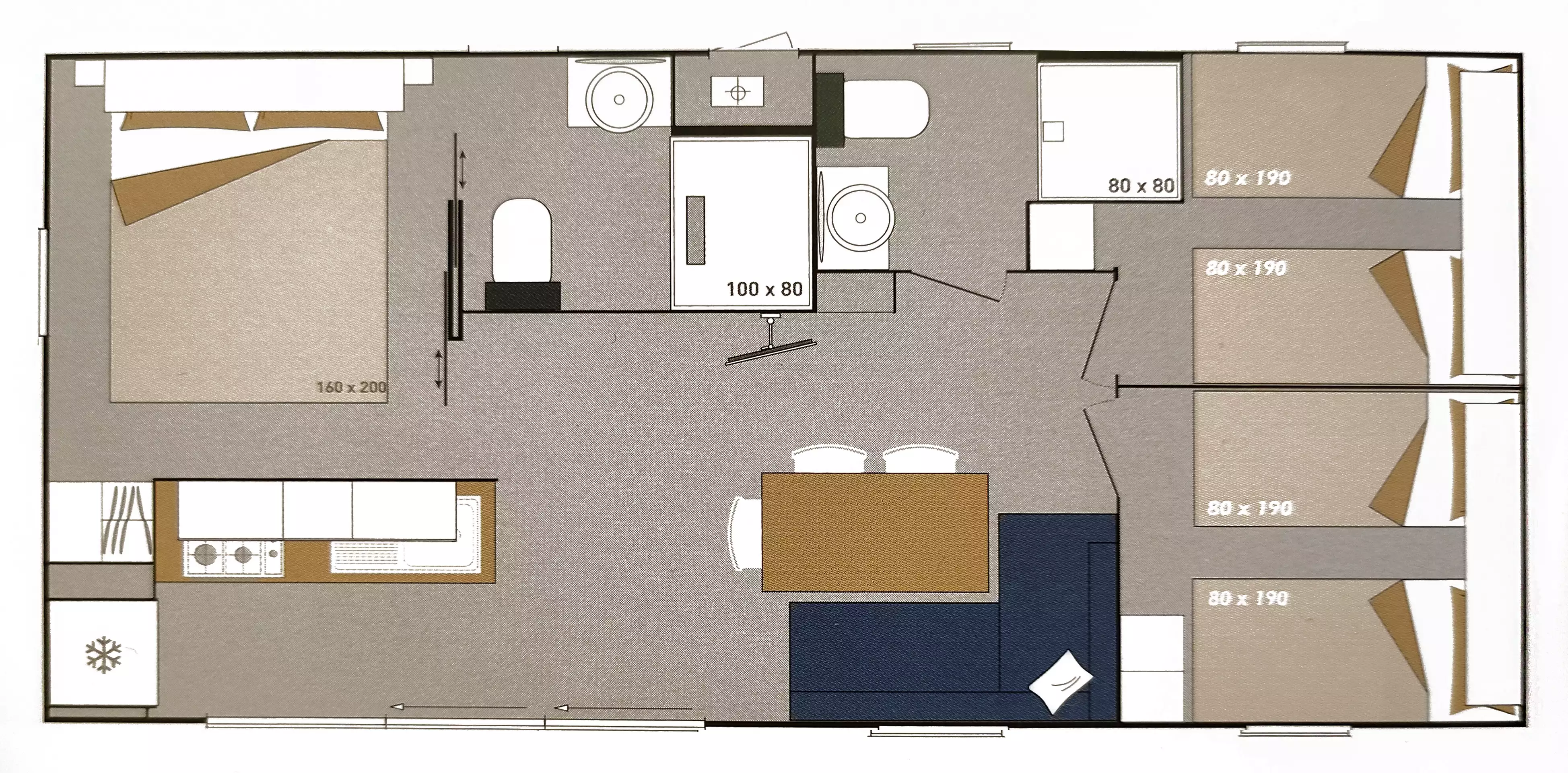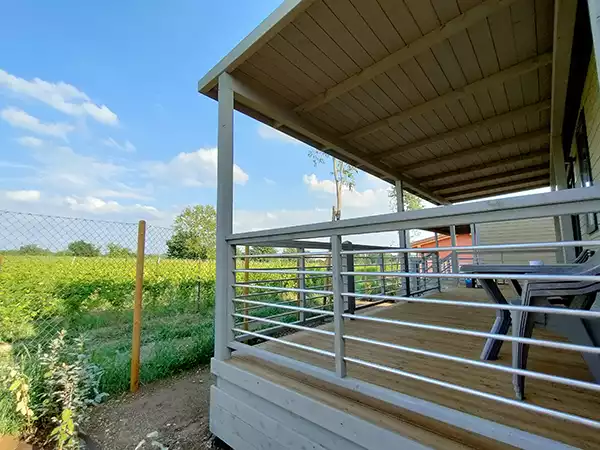 Casa Lugana
Mobile home for up to six people, consisting of 3 bedrooms (one double and two with two single beds), two bathrooms, living area and kitchen equipped with all accessories with microwave oven. External veranda with table and chairs.
We provide bath linen, sheets, bedspreads and pillows.
Richiedi informazioni

Via Peschiera, 51 - 37017 Lazise (VR)
Tel. +39 045 85 30 136
+39 3917918243
e-mail: info@gardadivino.it
www.gardadivino.it